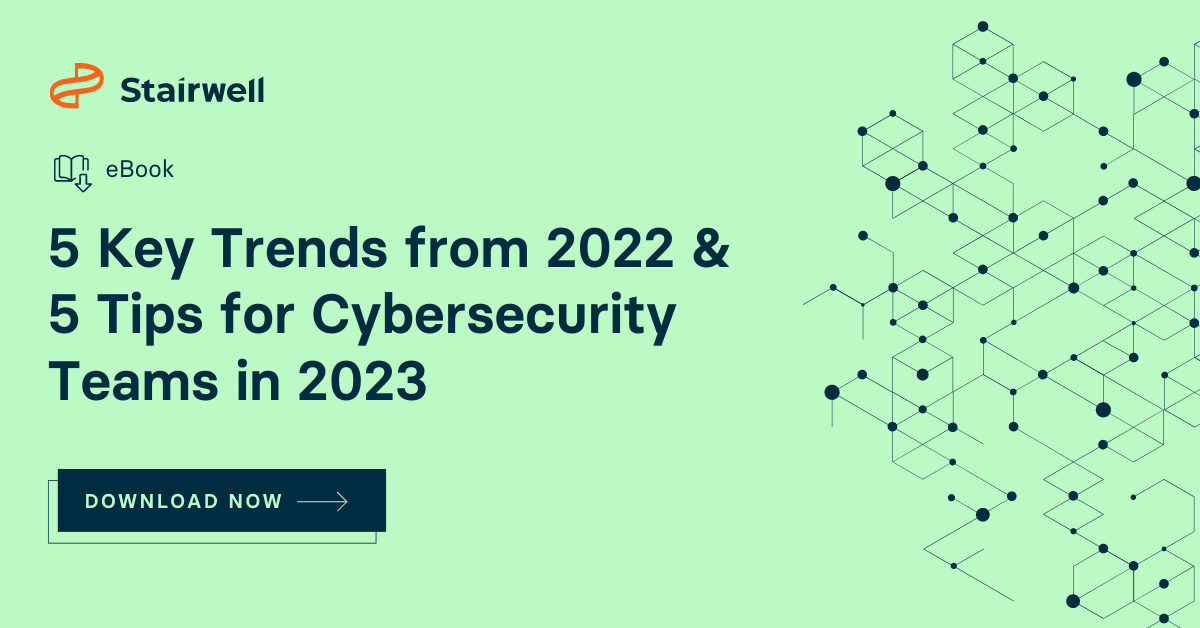 eBook


5 Key Trends from 2022 &
5 Tips for Cybersecurity Teams in 2023
2022 has come to a close, and 2023 is already well on its way. We've compiled a quick list of 5 key trends we saw happening across the industry last year, as well as 5 tips for security teams of all shapes and sizes to consider as we continue marching into 2023.
Fill out the form to download the eBook!