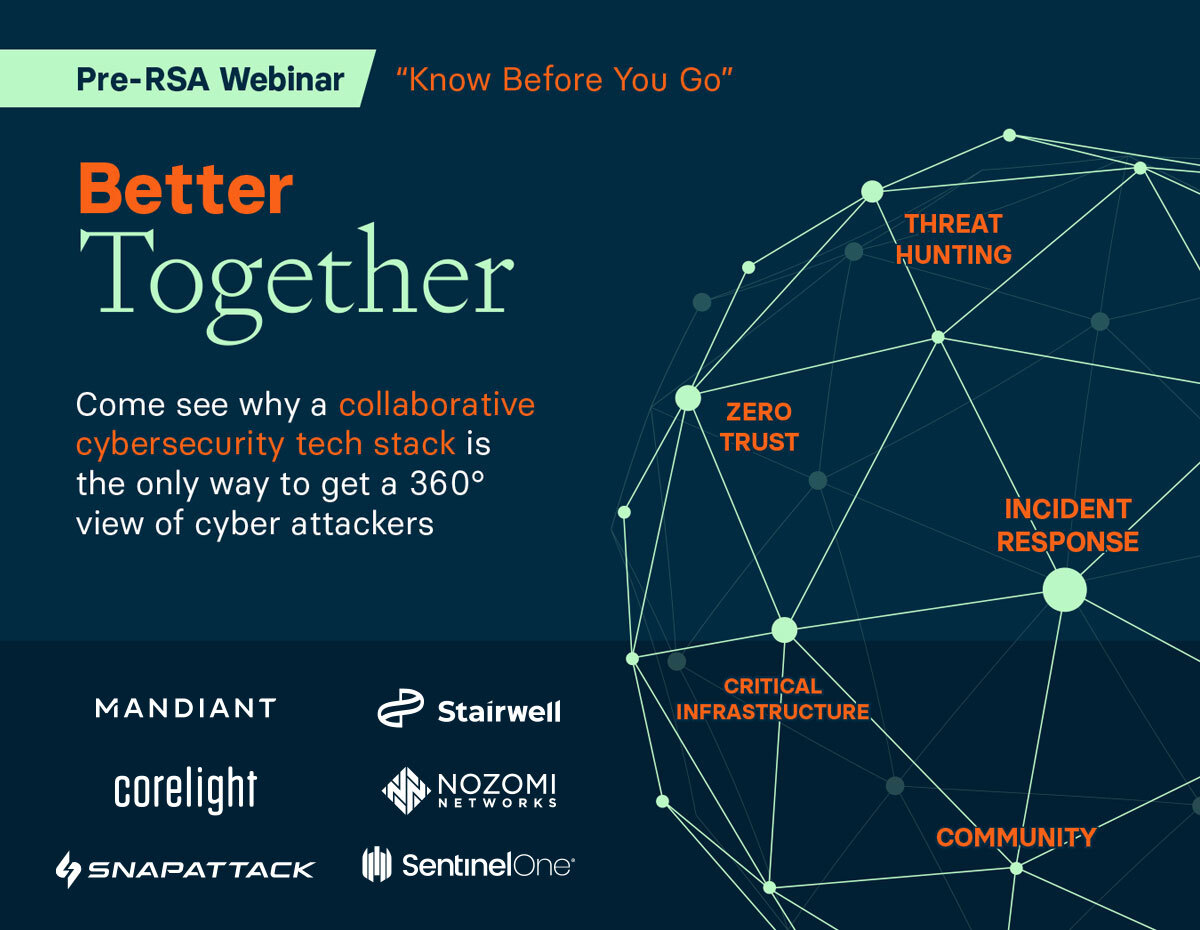 On-demand Webinar
Stronger Together, RSAC 2023: Navigating security events with cyber partners



Whether you're attending RSA or not, one thing is for certain - attackers are always at work. Furthermore, attackers are always working together without red tape like we have within our corporate infrastructure.

That's why Mandiant/Google, Stairwell, SnapAttack, Nozomi Networks, SentinelOne, and Corelight are hosting a webinar before RSAC 2023 to show how Defenders are also Stronger Together. There is no silver bullet in the cybersecurity space, so come get the conversation started early in an executive panel as we explore how each executive/organization is addressing:
The myriad of major topics and industry shifts within cybersecurity

How to use partnerships to create an airtight cybersecurity tech stack

Insight into some activities at RSAC 2023 to drive further networking and communications




Whether you've never gone to an RSAC or you're a seasoned pro, there's something new to learn every time! We hope you can join us and get the conversation started before the show and continue it at the Mandiant/Google booth!
Register for our on-demand Webinar!